Selecting the Right Motorcycle Insurance Coverage

Selecting the right motorcycle insurance coverage means finding the right balance of coverage options and services that suit your bike, your lifestyle and your wallet! Consider:
The type(s) of motorcycle(s) you ride
Where and how you ride
Risk factors in their usage
Your financial position
And know that as things change – a new bike, a new job, more assets to protect – National General Insurance is ready. We can provide the breadth of affordable and comprehensive coverages that make sense for your evolving needs.
Where to start when selecting motorcycle coverage?
The more expensive your bike, usually, the more money it takes to repair. A financed bike means paying back the bank should a total loss occur.
When you have an expensive motorcycle or repairs are expensive, consider purchasing comprehensive and collision coverage to protect you from these higher costs.
Have you customized your bike with permanently installed features?
You may have higher expenses in case of damage. Consider higher coverage limits to reflect the enhanced value of your vehicle.
Do you take to the road for extended or weekend trips?
Among other things, extra miles mean more wear-and-tear on your vehicle, and greater need for exceptional roadside assistance – the kind that never leaves you stranded – providing towing, alternate transportation and trip deposit reimbursement.
A National General Insurance motorcycle expert can help you make the best coverage selections – at a price you can afford!
To discuss the best possible insurance coverage for your motorcycle, call
1-800-462-2123 or contact a local agent who specializes in motorcycle coverage from National General Insurance.
Want to know more?
Eligibility, benefits, discounts and coverages may vary.

Underwritten by these member companies of the National General Insurance Group, Winston-Salem, NC: Integon Specialty Ins. Co., Integon Indemnity Corp., Integon General Ins. Co., New South Ins. Co., Integon Preferred Ins. Co., Integon National Ins. Co. and Integon Casualty Ins. Co., National General Ins. Co., National General Assur. Co., MIC General Ins. Corp. and National General Insurance Online, Inc. Coverage not available in HI and MA. Coverage in NJ provided by High Point Property and Casualty Ins. Co. which is not affiliated with NGIC Ins. Some features may not be available.

Underwritten by National General Ins. Co. in TX and National General Assur. Co. in WA. Coverage purchased through agencies is underwritten in TX by Home State County Mutual Ins. Co., administered by Integon National Ins. Co.; and in WA by Integon Indemnity Corp., Integon Preferred Ins. Co., and New South Ins. Co. Motorcycle coverage underwritten by Progressive County Mutual Ins. Co. in TX and National General Ins. Co. in WA.



Where will you or a family member be when your vehicle is disabled? Invest in peace of mind. Learn how.
When school's out, accidents aren't. Safe driving requires year-round attention and practice. Learn more.
What teens drive is almost as important as how teens drive. Learn why.
Renters Insurance
Peace of mind for your possessions, and surprisingly affordable.
Learn More
Homeowners Insurance
Designed to protect your residence and also your peace of mind.
Learn More
<![if !IE]>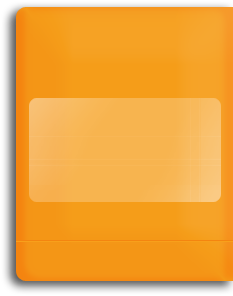 <![endif]>