Do I Need Insurance Before I Buy a Car?
Do I Need Insurance Before I Buy a Car?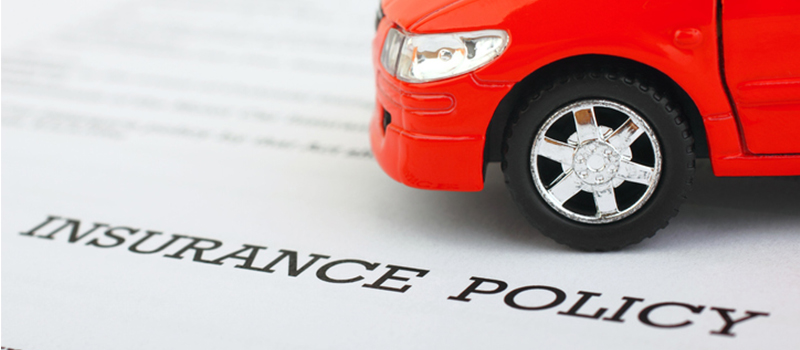 Do I Need Insurance Before I Buy a Car?
Helpful facts about insuring your new or used vehicle
It varies by state, but you must have the minimum amount of insurance required by state law.
Regardless of whether you are trading in your existing vehicle, your current coverage generally transfers to your newly-purchased vehicle for a limited period of time before you are required to notify your insurance provider. (Keep reading for more info!)
If you've never purchased a vehicle and do not yet have car insurance, you will need to purchase coverage before you can take your vehicle home. (Keep reading for more info!)
Getting a quote
To get the most accurate car insurance quote, you'll need to provide some basic, required information, including the following:
Driver's license numbers and social security numbers for everyone who will be listed as a driver on the policy.
Names and birthdates for all drivers who will be listed on the policy.
Address of the policyholder and address of the location where the vehicle will be stored/garaged.
These are usually the same address.
Vehicle Identification Number (VIN) for the vehicle on the policy.
If you plan to have multiple vehicles on the policy, you will need VINs for every vehicle.
Declarations page from your current or most recent car insurance policy.
You must include all of this information in order for your policy to go into effect, in addition to helping you get the most accurate quote for your situation and vehicle.
If you're still in the process of car shopping, chances are that you will not have the VIN available for your quote. In most cases, providing the year, make and model will be enough information to give you an accurate car insurance quote. If you're certain about the specific vehicle you're buying, you can always ask the seller for the VIN in order to finalize the insurance quote and coverage. Just be sure to set the policy's start date to the date you'll be purchasing and driving your new vehicle home.
Do I need insurance before I actually buy the car?
In order to take your car home and drive it legally, you must have auto insurance in place, but the process for securing coverage varies depending on the situation.
Trading in a car:
Depending on your policy, there's a good chance that the coverage you have on the vehicle you're trading can transfer to your new vehicle for a limited time period. Generally, auto insurance policies have a grace period of anywhere from one week to 30 days, at which time you need to add your new vehicle to the policy or face penalties. You'll want to check with your insurance provider to make sure this temporary coverage applies to your vehicle. To be on the safe side, be sure to give them a call before driving your new vehicle home.
Buying a car without trading one in:
Proof of insurance is required before driving your new car home, in the event that you're not trading in a vehicle. As is the case with trade-ins, your insurance policy may have a grace period that will cover your new purchase, but you'll want to confirm this information with your insurance provider to make sure you're fully covered. If you're purchasing a brand-new or like-new vehicle, you may want to consider adding comprehensive and collision coverage, if your policy doesn't already include it. This provides the maximum protection for your vehicle in the event of an accident, in addition to protecting your vehicle if it is stolen or damaged.
First-time car buyers who don't have insurance:
If you've never purchased a vehicle before and don't have car insurance, you'll need to get coverage before you can take your vehicle home. Contact your insurance provider once you have selected a specific vehicle you want to buy, and make sure to have the VIN available. You'll be able to specify coverage to begin the day that you plan to take your new vehicle home.
If I just bought my car, can I drive my car without insurance?
In short, it's unsafe to do so. Most dealers won't let you leave the lot without insurance, and it's not a good idea to do so, even if you can. Driving without insurance is illegal in almost every state, and penalties include fines, license suspensions and even jail time. In the event that you are involved in a collision while driving without insurance, you are held financially responsible for any property damage and injuries sustained, in addition to the legal repercussions. It's much safer to plan ahead and make sure you have the insurance coverage you need for your vehicle, instead of taking chances!
Your local agent is here to help
If you're looking to purchase a new (or used) vehicle and want to make sure you have the right coverage to protect it as soon as you drive it home, reach out to your local agent. They'll be happy to help you get insurance coverage for your vehicle, no matter what you're driving.