How To Steer Out Of A Skid
How To Steer Out Of A Skid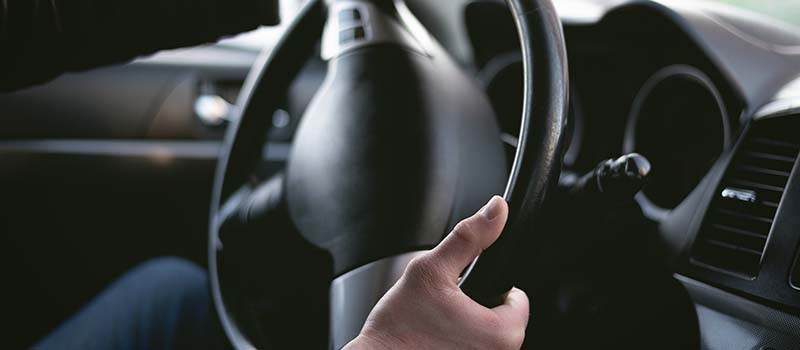 How To Steer Out Of A Skid
Take your foot off the gas pedal. As soon as you feel your car start to slide, stop accelerating, but do not slam on the brakes. If you hit the brakes and panic, it can shift the weight of the car and make the skid even worse. If you take your foot off of the gas, your vehicle will begin to slow down, and may even allow you to regain control. In the event that you must use your brakes, pump them gently but do not apply continuous pressure.
Keep both hands on the wheel. In a panic, you may be inclined to shift your car into a different gear, but this will not help the situation. If you keep both hands on the wheel and focus, it will be easier for you to regain control of your vehicle's movement.
Look where you want your vehicle to go. When you lose control of your vehicle, it can be hard not to look at objects in your path that you want to avoid, but you're more likely to steer toward the object you're looking at. Instead, focus on where you want the vehicle to go.
Steer your vehicle where you want it to go. Your first instinct might be to jerk the wheel, but it's best to gently steer the car back to its intended spot on the road. Even if you need to steer into the skid initially, it will allow you to get your car back to where it should be.
Whether you're traveling on a road covered in snow, ice, gravel or rain, a loss of traction is the root cause of any skid. To avoid getting into a skid in the first place and stay safe in hazardous conditions, it is recommended that drivers follow these general guidelines:
Drive slower than normal. Even if you're in a hurry, you need to drive at an appropriate speed for the conditions, often slower than the posted speed limit. This is especially true during winter weather, where a combination of slippery conditions can send you into a frightening situation.
Increase the space between your vehicle and the car in front of you. It stands to reason that slippery conditions make sudden stops more difficult, so it's safer to increase your following distance as a precaution. A general rule of thumb is to increase the "three-second rule" of following distance to eight to 10 seconds (or more).
If you're driving on a familiar road, anticipate lane changes, curves and turns and adjust your driving accordingly. Avoid making sharp turns or sudden stops, if possible.
If you live in an area prone to dangerously slippery winter weather conditions, you may want to consider installing winter tires on all four of your vehicle's wheels. They offer better traction when temperatures dip below freezing.
Even the most careful drivers may wind up in a skid from time to time, so it's important to make sure you know how to react. And if you're involved in an accident, having the right insurance coverage is crucial. If you're unsure whether you have enough coverage or the right kind of coverage for your vehicle, National General is here to help. Reach out to your local independent agent today for more information on all of the available coverage options!