Police Accident Report 101: What You Need to Know
Police Accident Report 101: What You Need to Know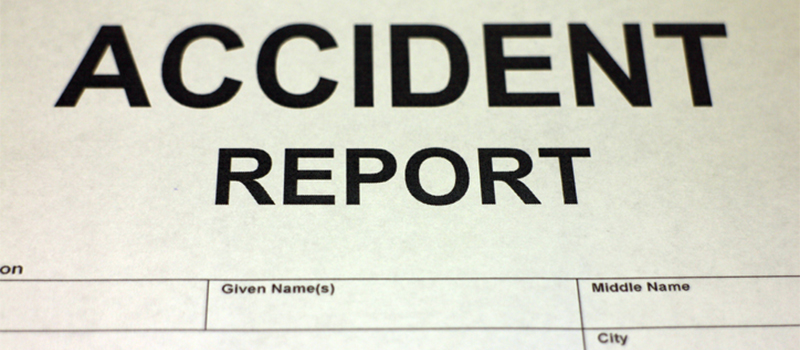 Police Accident Report 101: What You Need to Know
Police reports: what are they?
Many car-related incidents require law enforcement officials to respond. When police officers respond to an incident, including a car theft, accident or break-in, they usually conduct an initial investigation into what caused the incident and what the outcome of the incident was. The responding officer includes their observations and notes to create an official police report, which is also known as a crash report or police accident report.
A police report is usually just a piece of paper with an administrative form, similar to the kind of form you would fill out at the DMV. Law enforcement officials fill out different fields, depending on the type of incident that occurred. It may also have the local police department seal stamped on the corner, as well as a header containing the agency's address and phone number.
What kind of information is included in a police report?
Police reports include important information about the responding officers' investigation, and usually provide the following details:
Date, time and location where the incident occurred.
Description of road conditions, lighting and weather details on the day of the incident.
If multiple vehicles are involved, descriptions of the vehicles, with details like make, model, year, license plate numbers and registration status.
Details of the incident, including info about the road or intersection where the accident happened, what kind of damage occurred, and if any involved parties were suspected of speeding, intoxication or negligence.
A diagram of the incident that highlights road signage, stoplights, crosswalks, merge lanes and other pertinent information.
Names and information of all injured parties, details of their injuries and whether or not they were transported to a local hospital.
Information about any property damage resulting from the incident.
Details about responding officers, including name, agency and badge number.
It's important to note that the information included in your police accident report may vary, depending on the time and location of the accident. If your car was broken into, rather than involved in an accident, you may see different information included in your report. Typically, police reports for break-ins include the following details:
Overview of the incident, including details on whether the car was broken into and its contents stolen, or if the vehicle itself was taken.
Vehicle specifics, including make, model, year, color, VIN and license plate number.
Time and place where the vehicle was last located.
Vehicle owner information, including their name, address and driver's license number.
Details about damage to the vehicle, including whether the windshield or windows were broken, or if any other damage took place during a burglary.
Information about the location of the car keys, including whether the keys were left in the vehicle's ignition and where any copies of the keys might be located.
In the event that you're involved in an accident, be sure to provide any important details about the incident to the responding police officer. Details like minor observations about the other driver's behavior and the circumstances of the incident can have a major impact on the outcome of your insurance claim or court case.
Why is it important to have a copy of the police report to include when you file a claim?
Depending on the circumstances, you may file an insurance claim without a police accident report. If there is extensive damage that you want to be compensated for, if your car is stolen, or if you are the victim of a hit and run, having a copy of the police report can be extremely helpful. Not having a police report can make it more difficult for your insurance to define who was at fault and how much damage happened during the accident, which can result in a delay in the payout process or a decreased payout amount.
If you get hit by another car at an intersection, a police report may help to define who is at fault by specifying which driver ran a red light or stop sign. If the police report specifies that the other driver is at fault, you may receive a quicker payout from their insurer or a bigger payout from yours, depending on your coverage. If a police report is not included, your insurance company has to determine fault based on hearsay and other evidence, which may not work to your advantage.
If your vehicle is stolen or broken into, a police report can help your insurance company determine which items were stolen and how much they were worth. If you don't have a police report available, it may be difficult for you to prove that you were the victim of theft or burglary, which makes it even more difficult to receive a payout from your comprehensive insurance policy.
How do I get a copy of the police report?
Getting a copy of this document is relatively easy and inexpensive. The process may vary between police departments, but typically, you will follow these steps:
Find the responding law enforcement agency's incident report database online. If you complete an internet search for "Police Reports (City/County) Police Department," you should be able to locate it easily.
Using your VIN, case number, driver's license number or the name of the parties involved in the incident, find your crash or incident report in the database.
Once you have located the report, you will have to pay a small administrative fee to access and download it. This fee is usually less than $10.
Save the document to your computer and print several copies for your records, then be sure to include a copy in your insurance claim.
Police reports are not considered public records, so you will usually be required to show proof of identification before accessing your report. Be sure to have your driver's license information or other form of legal identification when you try to get a copy of the police report.
National General is here to help you get the coverage you need!
Unexpected vehicle damage is no fun for anyone, but we're here to help! No matter if you've experienced a collision or auto break-in, National General's claims experts will help you through every step of the process. Contact your local National General agent for info on coverage that meets your needs and your budget!