Top Signs That You Might Need Collision Insurance
Top Signs That You Might Need Collision Insurance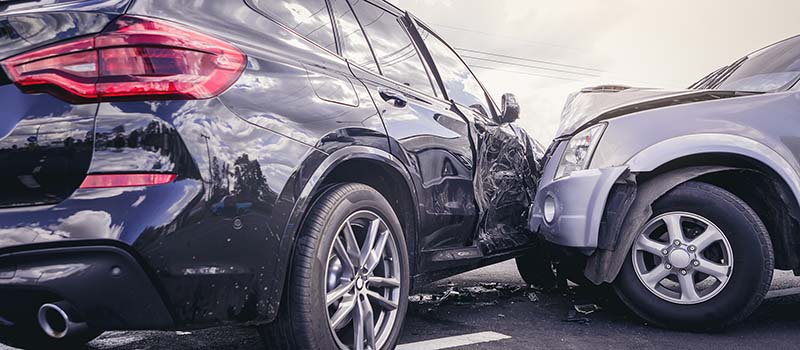 Top Signs That You Might Need Collision Insurance
Sign #1: You Live in a State with a High Accident Rate
These states include:
Alabama
Arizona
Florida
Louisana
New Mexico
North Carolina
South Carolina
Tennessee
Texas
Washington
Car accidents can happen in any state, no matter how infrequently they may generally occur. It's safer to ask your local insurance agent about what the right amount of collision insurance is for you, rather than whether you should have it at all!
Sign #2: You are Unable to Self-Insure
Self-insuring means that you set aside your own money to pay for auto-related damages that might occur. Instead of paying for a regular insurance premium, you have enough money saved to pay for any potential accidents and the associated costs.
Most states do not allow you to self-insure. Even if you live in a state where insurance isn't required, leasing and auto loan companies may still require you to purchase an insurance policy. Because self-insuring tends to be so expensive, this option typically only makes sense for people who are wealthy or own large numbers of cars.
For most drivers, self-insurance is not an option. If you're like most people, purchasing a policy with collision coverage provides additional financial protection in case an accident occurs.
Sign #3: You Deal With Potholes on a Regular Basis
Potholes can cause a great deal of damage to your vehicle. On average, they cost drivers almost $400 per year in tires, suspension and other vehicle repairs.
Because collision insurance can help cover pothole damage, it may help you cover the cost of these types of expensive repairs when they occur unexpectedly.
Sign #4: Your Vehicle is Leased or Financed
Collision insurance helps pay for damage to your vehicle caused by a number of incidents, including the following:
Hitting another car
Running into an object, including a parking barrier, tree or utility pole
Flipping your vehicle
In many cases, you may be required to have collision coverage in order to qualify for a loan or a lease. For the duration of your lease or financing period, these companies have a financial interest in your car. If your vehicle is damaged or destroyed, they will be impacted financially. Comprehensive and collision coverage helps lenders ensure that any damage to the vehicle will be promptly repaired.
Sign #5: You Are Careful with Your Spending
An annual review of your finances and your insurance coverage is always a good idea. If you check your insurance each year, you can help identify any weak spots in your coverage, in addition to finding new ways to save money on insurance.
If you need help understanding your car insurance costs and different available protection levels, contact your local National General Insurance agent for information. Our agents can help you find the level of coverage that is right coverage for your budget.
Sign #6: You Pay Attention to the News
Even safe drivers who live in states with low accident rates can experience unexpected vehicle damage. If you watch the news regularly, you know this is true.
Unexpected damage from accidents, car break-ins and even natural disasters can damage your vehicle, in addition to costing you money. But collision coverage only protects you from wrecks. Some insurance companies bundle collision coverage with comprehensive insurance, which protects your from those other scenarios, including theft, vandalism, floods and more. The combination of comprehensive and collision coverage offers you maximum protection for your vehicle and finances.
Are you unsure about what type of insurance coverage makes sense for you? Reach out to your local National General agent today. Our experienced, helpful agents are happy to answer any questions you may have about getting the protection you need to help keep you safe.