What You Should Do During a Summer Power Outage
What You Should Do During a Summer Power Outage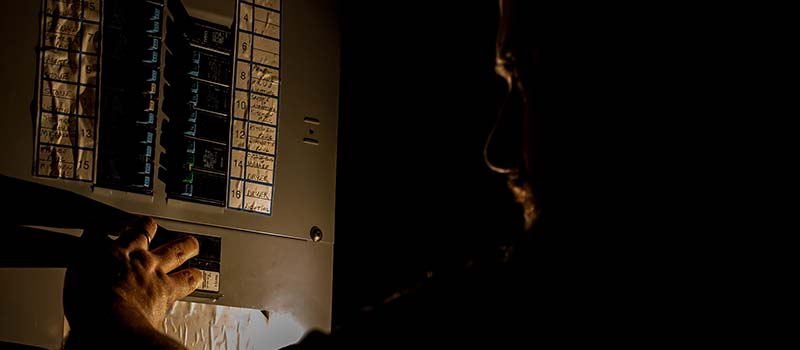 What You Should Do During a Summer Power Outage
Preparing For a Summer Power Outage
Although it's almost impossible to predict when a power outage will occur, you can take a few extra steps to make sure you're not caught completely unprepared for this event.
Make sure you have your emergency kit well stocked. Be sure to include nonperishable food items, bottled water, flashlights/batteries and other light sources. It is generally recommended that you have at least three days' worth of supplies on hand at any given time – and don't forget, that includes supplies for pets too!
Be sure that your phone is fully charged, and have a portable power bank available for charging in an emergency. If the power goes out, being able to keep in touch with the power company or emergency services can be crucial.
If you live in an area where brownouts are likely to occur, try not to crank your air conditioning during times when temperatures are soaring. Use your air conditioning in moderation, as putting too much drain on the electrical system can contribute to the frequency of power outages.
What To Do When the Power Goes Out
It's always a good idea to unplug your appliances when the power goes out, in case a power surge occurs once power is restored. Power surges can severely damage your appliances, which can lead to expensive repairs or replacements.
Keep your refrigerator and freezer closed for long as possible. In the event that your power is out for an extended period, if possible, you'll want to pick up some bagged ice and transfer food to coolers to prevent spoilage.
Keep your windows and doors closed, and cover your windows to keep out sunlight. You'll want to keep your home as cool as you can for as long as possible. If the temperature inside your home starts to rise above the temperature outdoors, take advantage of the cooler night air and open your windows for ventilation. Be sure to close the windows in the early morning, before temps start to rise again.
Once Power is Restored
Although it's tempting to crank up the air conditioning, it's best to turn on fans to circulate the air and then set your air conditioner to only a degree or two cooler than it is in your home. This is especially important if your outage was caused by an overloaded electrical grid.
Inspect your home and property closely. If your outage was caused by a storm or downed power lines, be sure look closely to make sure there are no safety issues that need to be resolved.
If you've experience an extended power outage, inspect food in your refrigerator/freezer for spoilage. Keep in mind that if perishable foods have been exposed to temperatures higher than 41 degrees Fahrenheit for more than two hours, it is recommended that you dispose of those items properly to reduce the risk of illness. Depending on your coverage and the situation, food replacement costs can sometimes be covered under your homeowners insurance policy.
If you're wondering what is covered under your current homeowners policy in the event of a power outage, reach out to your local agent. They are ready to answer all of your questions and make sure you have the protection you need to feel safe, no matter what unexpected situations may occur.