Customer Care
If you're calling in a moment of roadside distress, or simply have a policy question, National General Insurance will be there when you need us. Whether you're calling about your car, RV, motorcycle, or home, you can be certain that your insurance, and the people who stand behind it, will come through for you.
And if you're just looking for more information about coverage options or services, we're happy to answer any questions. We also encourage you to also check out the rest of our site, especially our Learning Center which contains all sorts of useful information about insurance, vehicles, driving and more.
It shouldn't be hard to choose the coverages that are best for you. That's why you'll get straight talk from National General Insurance. Because in today's "switch and save" insurance marketplace, we believe you should switch and stay with an insurer that's in it for the long haul.

Drive safely at any age. Learn more.
Electronic Stability Control saves lives. Learn more.
Driving with a hand-held cell phone is risky business. Learn why.
Multi-Vehicle Discount
Multiple vehicles? Then we can multiply your savings!
Learn More
Drive less? Save More!
Save on auto insurance with National General Insurance's Low Mileage Discount offered exclusively to OnStar Subscribers.
Learn More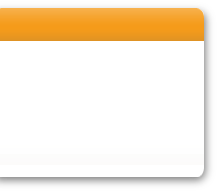 Login or Register for online access