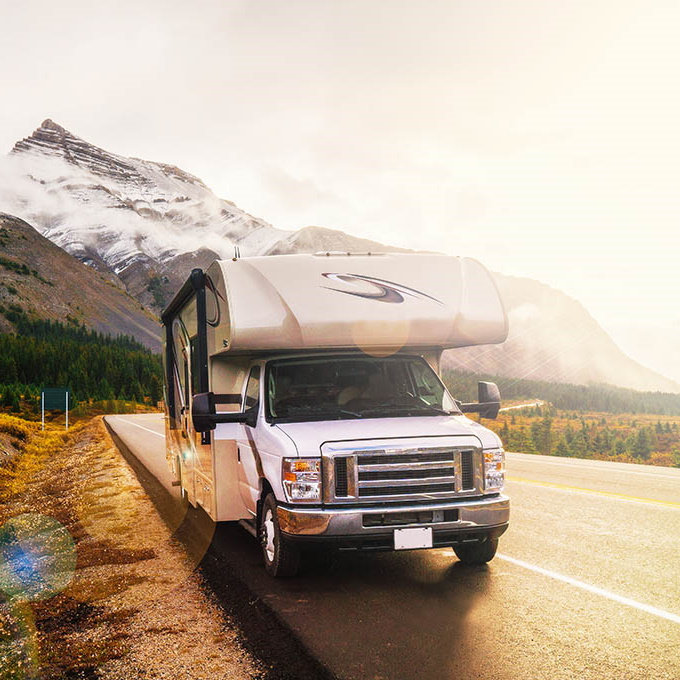 RVs need a specialized approach to insurance
National General's specialized coverage is built to fit the RV lifestyle, providing dependability, flexability and affordability, with coverage plans that go far beyond the basics to keep RVers on the open roads.
Specialized RV coverage options*
From laptops to linens, personal belongings are insured for their original cost new - not a depreciated amount - up to $3,000. Additional coverage can be added, too, for customers and their gear.
Additional coverage to protect RVers when they're off the road and camping out. It protects them against damages around the camping area, where accidents often happen.
Customers can tweak an RV to their heart's content. Add coverage for items like body or suspension alterations, custom wheels or solar panels.
Depreciation-free coverage for items permanently attached to an RV, like a shade-providing, nap-inducing awning.
If an original owner's RV is totaled or stolen (and not recovered) in its first three model years, we'll replace it with a comparable new RV. If it's aged past its first three model years, we'll provide the full original sales price - not a depreciated amount - toward the purchase of a replacement RV. We can even connect RVers with experts who can track down the exact make and model a customer is after. We'll do the legwork to get a customer back into the ride they're after.
Can be added in the RV's first nine model years and pays the customer up to the original purchase price of the totaled RV, towards a replacement.
Having a rig towed is not an easy job. This option will get you towed to the nearest qualified repair facility should a breakdown occur.
Convenient option for travel expenses should a customer have a covered claim while on the road, included at no extra charge, up to $750 with more available.
Pet Coverage
Fire Department Coverage
Locksmith Coverage
Agreed Value Coverage
Full-Timers Coverage
Mexico Physical Damage Coverage
Basic Economy Coverage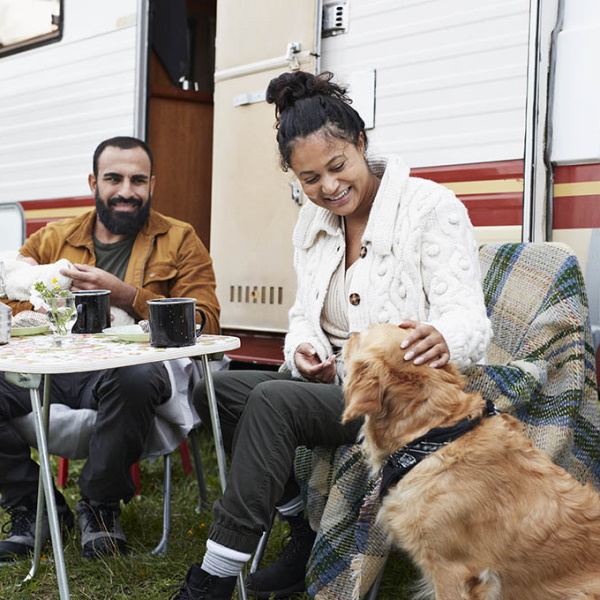 RV trips get even better when there's money being saved along the way
Save up to 20% each year when you combine your RV and auto on one convenient policy. And if your RV and auto are ever involved in the same covered accident, you'll only be responsible for one deductible - not two.
See the deductible decrease for every claim-free year. Safe driving, rewarded.
Why should customers pay a full premium during the months their RV is in storage? They shouldn't! This option suspends collision and liability when an RV is not in use, for savings up to 53% off the premium.
Insurance coverage is only as good as the service it's backed by
24/7 claim service, from RV specialists.
When it comes down to it, insurance coverage is only as good as the service provided in the unfortunate event of a claim. National General's RV insurance is backed by claim professionals who are RV experts, not auto adjusters. They speak the same language as avid RVers and they understand the situations that can arise at any moment.
Can an RV be protected with ordinary auto insurance?
After an RV purchase, customers often seek out insurance coverage just like they would for their car or truck. But, it's not that simple and an RV is a big investment that shouldn't go unprotected. Check out the
differences
between specialized RV insurance vs. traditional auto insurance.
Take the next step
Talk to
your agent
to about the discounts you're entitled to, or simply get a quote online now.
*Coverage and discount descriptions are summaries. Individual rates and savings, if any, will vary. All coverages, discounts, features, benefits, and pay plans may vary by state and insurer and are subject to availability, eligibility, terms, conditions and exclusions. Insurance underwritten by individual carriers in the National General Group, Winston-Salem, NC.