Common Mistakes When Shopping for Home Insurance
Shopping for the Lowest Price Available
You get what you pay for is as true in insurance as anything else. So when shopping for homeowners insurance, do your homework. That means finding a home insurance company that provides comprehensive coverages, swift and professional claims handling, and the coverage flexibility that you need.
Is Loss of Use Coverage included?
Is it enough to cover alternate living arrangements?
Are extended protections and personal liability insurance sufficient?
Are coverage ceilings adequate for your property?
Is claims service responsive?
Make sure you ask these questions. Assess all the benefits and shop value, not just price.
Underestimating the Value of Your Property and Your Belongings
Even in a starter home, you'd be surprised how much variation there can be in the assessed value of your residence. Be sure to get a proper appraisal, not only of your dwelling and its improvements, but your personal belongings – furnishings, audio visual equipment, special collections, appliances, sporting equipment and more.
Choosing Inadequate Personal Liability Coverage
Liability coverage protects you in the event that someone is injured while at your home. Choosing lower liability coverage limits may leave your seriously at risk financially, since medical bills and lost wages can quickly exceed low liability limits. Think about what you could pay out of pocket in the event of a lawsuit, and then determine a realistic amount of personal liability coverage to protect you and your assets.
Missing Out on Potential Discounts
The National General Insurance Homeowners Program* rewards customers who pay attention to safety and security and lower their risk of injury, accident, theft or other covered losses.
Here are just a few of the things that can lower your home insurance premiums:
Safer building materials
Security systems
Smoke alarms
Sprinkler systems
Deadbolt locks
Failing to Update Your Policy as Your Life Changes
As your family and your income expand, so do your household belongings and their value. And quite likely, the value of your home will increase if you have invested in remodeling, additions or improvements.
With the National General Insurance Homeowners Program, we can help you keep up with those changes with our free Home Rebuild Cost Analysis. In the event of a catastrophic covered loss that requires you to rebuild, most companies just add a flat percent for inflation. But we go far beyond what most insurance companies provide, by calculating the true replacement cost of your home just prior to your annual policy renewal. That means including architect fees, demolition costs, materials, labor, building code requirements - and all in your zip code!
Also review liability limits so they keep up with your changing finances. And be sure to keep your policy current when it comes to new possessions, the addition of safety devices like a security system, and more. Remember – keeping up to date with your policy information helps speed the process in the event of a claim.
* Insurance Policies purchased through the National General Insurance Homeowners Program are underwritten by select providers of homeowners, renters, condo, and other specialty insurance. Underwriting partners and coverage options vary by state and type of policy.



Curfews can save lives. Learn how.
What teens drive is almost as important as how teens drive. Learn why.
When school's out, accidents aren't. Safe driving requires year-round attention and practice. Learn more.
Drive less? Save More!
Save on auto insurance with National General Insurance's Low Mileage Discount offered exclusively to OnStar Subscribers.
Learn More
Multi-Vehicle Discount
Multiple vehicles? Then we can multiply your savings!
Learn More
<![if !IE]>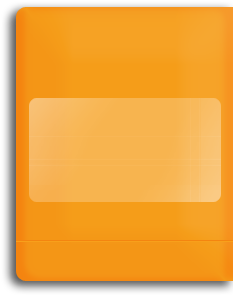 <![endif]>