Factors That Affect Your Rate
Many factors are used to determine what you pay for insurance. Below is a list and description of some of the more common factors we use. However, not all of these factors are allowed in all states. For example, in California, we cannot use "financial responsibility" in setting your rate, and in Pennsylvania and North Carolina, we cannot use "gender" in setting your rate.
Your driving history: The fewer traffic tickets and accidents you have, the less you'll pay for auto insurance. Statistics show that drivers with no traffic violations or accidents have a lower chance of being involved in an incident that could be expensive for the insurance company. That's why these drivers get lower rates.
Your vehicle: You'll probably pay higher collision and comprehensive premiums if you own a vehicle that is expensive to repair, causes more damage to other vehicles in an accident, or is more likely to be stolen. Because sports cars and SUVs typically fall into these categories, they generally cost more to insure.
Where you live: Statistics show that drivers in small towns have fewer auto accidents than those living in large cities. So if you live in a small town, you'll probably pay less for car insurance. If you live in an area where natural disasters, severe weather, theft or vandalism are more likely to occur, you'll probably pay more for auto insurance.
Age: If you're under age 25, you'll pay more for auto insurance. If you're between 50 and 65, you'll generally get the lowest rates. Why? Because statistics show that drivers under age 25 have more accidents than older drivers, and drivers between 50 and 65 usually have the lowest accident rates.
Marital status: Statistics show that married drivers have fewer accidents than single drivers. So, if you're married you'll probably pay lower auto insurance premiums. This particularly applies to younger drivers.
Gender: Men under age 25 are involved in more accidents than women under the age of 25 and have more than three times as many fatal accidents. If you're a young man, expect to pay higher premiums.
Financial responsibility: Extensive industry analysis has shown that credit histories are highly related to driving patterns. In states where insurance scoring is used in rating if you've got good credit, you'll generally pay less for auto insurance.
Applicable discounts: You can lower your National General Insurance rate by taking advantage of discounts for:
Having multiple cars on your policy
Using anti-theft devices
Maintaining an active OnStar® subscription
Being a homeowner
Having another GMAC account (such as a GM Card)

Where will you or a family member be when your vehicle is disabled? Invest in peace of mind. Learn how.
When school's out, accidents aren't. Safe driving requires year-round attention and practice. Learn more.
What teens drive is almost as important as how teens drive. Learn why.
Renters Insurance
Peace of mind for your possessions, and surprisingly affordable.
Learn More
Homeowners Insurance
Designed to protect your residence and also your peace of mind.
Learn More
<![if !IE]>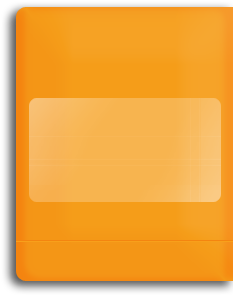 <![endif]>