Tough Terms Made Easy
Insurance lingo can get tricky. And buying car insurance can seem daunting when you don't know what the terms mean.
Car insurance is your protection against:
Medical costs for you, your passengers, or others injured in an accident
Damage to property – not only your vehicle, but, for example, if you hit a fence or a lamppost, which would involve repairs
The potential for lawsuit – should a claim be disputed as to who is at fault, or if serious injury or damage occurs
These necessary protections translate into specific types of insurance coverage. Here's your list of the basic terms to get you started.
Liability Coverage: Protects your assets in case you cause injury to others or damage to the property of others with your vehicle. These monies pay towards expenses involved, or toward the costs involved in a lawsuit. There are two types of liability coverage – bodily injury, and property damage.
Bodily Injury Liability: Protects you if you are determined to be responsible for an accident in which someone is injured or a fatality occurs. This liability coverage takes care of medical expenses, lost wages, pain and suffering. These damages could run into the hundreds of thousands of dollars. If you don't have enough insurance coverage, your assets (your home, bank accounts) are at risk in the case of a lawsuit.
Property Damage Liability: Covers the damage your vehicle causes to someone else's property, including their vehicle, a storefront, fence or other structures. Again, if you are found at fault for causing the damage, you are responsible financially. Without sufficient insurance coverage, your bank account and other assets are at risk.
Collision Coverage: Pays for damage to your vehicle that is caused from a collision or vehicle rollover.
Comprehensive Coverage: Pays for damage to your vehicle caused by something other than a collision, such as theft or vandalism, fire, flood and hail.
Medical Payments Coverage: Covers the cost of doctors, hospitals and funeral expenses for you and/or your passengers which result from an accident, regardless of who is at fault. It also covers you when you drive another person's vehicle (with permission) or if you or your family is struck by another vehicle as pedestrians.
Personal Injury Protection: Pays for medical care, lost wages and replacement services for the injured party. It pays regardless of who is at fault in an accident. The availability of Personal Injury Protection varies by state.
Uninsured Motorist Coverage: Pays the cost of damages and injuries resulting from being hit by an uninsured or hit-and-run driver. Both you and your passengers are covered for medical expenses, lost wages and other injury-related losses.
Underinsured Motorist Coverage: Pays for damages that exceed the amount of coverage carried by a driver with insufficient coverage to cover your damages.
Business Auto Insurance: Coverage for vehicles used for business. Liability limits and other coverage needs are different from personal auto insurance policies.
Hired and Non-Owned Auto Liability: Hired and Non-Owned Auto Liability offers protection for Small Business Owners whose employees may occasionally use their personal vehicles for company business. This special liability coverage takes affect when an employee uses his personal vehicle to pick up supplies for his employer, and gets into an accident. This is just one example of a situation that would offer protection for both small business owners and their employees.
Homeowners, Renters and Condo Insurance Terms:
Named Perils: Fire or Lightning, Windstorms or Hail, Explosion, Riot or Civil Commotion, Aircraft, Vehicle Damage, Smoke, Vandalism and Malicious Mischief, Theft, Falling Objects, Weight of Ice, Snow or Sleet, Accidental Discharge or Overflow of Water, Sudden & Accidental Tearing Apart, Freezing, Sudden & Accidental Damage, Artificially Generated Current, Volcanic Eruption.
Master Policy: The condo association master policy will protect those parts of the buildings and grounds not deeded to the condo owner as part of their unit.
Scheduled Property: This endorsement allows you to list and insure specific items which require more insurance than can be provided under the basic policy.
Replacement Cost Coverage: Coverage that pays the dollar amount needed to replace your damaged personal property or dwelling without deduction for depreciation up to the coverage limits displayed on the declaration page of the policy.
Loss of Use Coverage: Pays for living accommodations in a comparable home in the event of a loss that requires you to vacate your home during repairs or replacement.

Where will you or a family member be when your vehicle is disabled? Invest in peace of mind. Learn how.
When school's out, accidents aren't. Safe driving requires year-round attention and practice. Learn more.
What teens drive is almost as important as how teens drive. Learn why.
Renters Insurance
Peace of mind for your possessions, and surprisingly affordable.
Learn More
Auto Insurance
You're never alone on the road when you're with National General Insurance.
Learn More
<![if !IE]>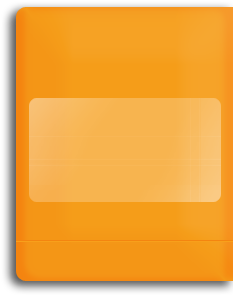 <![endif]>